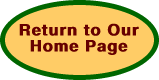 COVID 19 INFORMATION
We anticipate that our hot tub will continue to be closed due to potential contamination by multiple users as is common with all hot tubs. We do understand how much people like our hot tub, but things are still in flux for many people. Nonetheless, the view from the hot tub deck is still available!
As always, it's good to be patient with everyone, including other guests. Even after COVID (which is certainly winding down now), we recognize that daily life and concerns for some people will have changed for the long term.
For the comfort of many guests, we request, but will not normally require, masks indoors, at least for the near term, especially if you have any symptoms of illness — regardless whether or not it is COVID-related (after all, colds and the flu still exist). This applies when you are with others not in your party (not in your rooms, of course).
Room services during your stay may be modified or reduced.
All adults now living at Halcyon Heights are fully vaccinated.
Not all rooms, as well as some specials, may be available at all times. Be sure to check with us!
We look forward to seeing you!